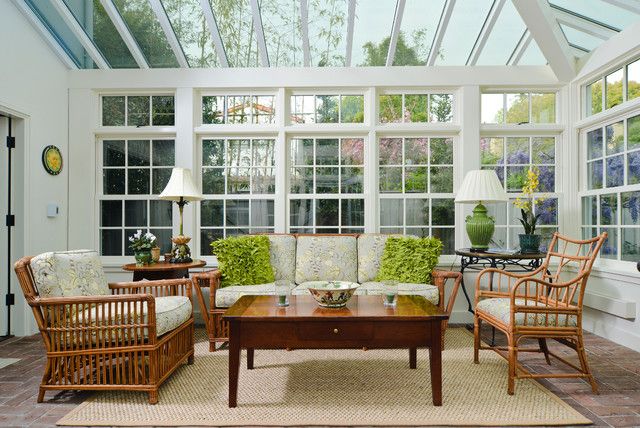 Upgrading your outdoor living area by adding an enclosure is worth it. A porch enclosure lets you enjoy your outdoor space without the nuisance of insects or harsh weather elements. You can relax on your porch and watch a downpour or enjoy the coolness of your patio during a hot summer day.
But like most home improvement projects, a porch enclosure investment requires careful planning. The porch enclosure you choose should improve your lifestyle, provide more functionality for your porch and improve the aesthetics. Here are a few assessments to make when investing in a porch enclosure.
Consider the usage of your new space.
How do you want to use your enclosed porch? Luckily an enclosed porch combines the benefits of interior and outdoor living. You can enjoy your outdoor setting in privacy while observing nature and enjoying the openness of being outside. That offers you the flexibility to use your porch for different purposes.
You can add furniture for hosting family and friends over dinner or use the porch as a playroom for your kids. You may also want to use it as an extended living space or a gym space. Your space usage will impact your choice of a porch enclosure because you want to design the area around its functionality.
Think about different wall options
Porch enclosures offer different wall options. Closed patios can have screens, large windows, sliding glass doors, or screened walls. For instance, a screened-in porch is a great option if you want to use your porch as an outdoor living area. You can use traditional walls and doors if you want the porch to feel more like an interior addition.
Consider the weather elements in your area when choosing the type of walls. For instance, screened-in porches are best suited for places with mild pleasant climates and not suitable for rainy regions. Also, a patio with walls allows you to use your outdoor space all year round.
How about temperature control?
The primary reason for enclosing your porch is to create an additional living area protected from the weather elements. But the protection level depends on the type of patio enclosure. For instance, you may need a ceiling fan for a screened-in porch to minimize the temperature fluctuations.
Consider double glazing options or tinted glass if you install glass walls and windows. You should also consider investing in heating and cooling systems to control the temperatures on your patio. If your porch is exposed to more sunlight, consider a sunshade for patio to ensure adequate protection from the harmful UV rays.
The price differs
The cost of installing patio enclosures differs depending on the type of enclosure and the details of the project. You can use less expensive materials like vinyl, aluminum, and wood for the frames. The rest of the pricing depends on whether you choose screens or glass. Ensure you add a customized design that suits the rest of your home's look.
The conclusion
Look for an experienced company when investing in a porch enclosure. The right contractor will stick to your budget and recommend ideal choices for your specific needs.